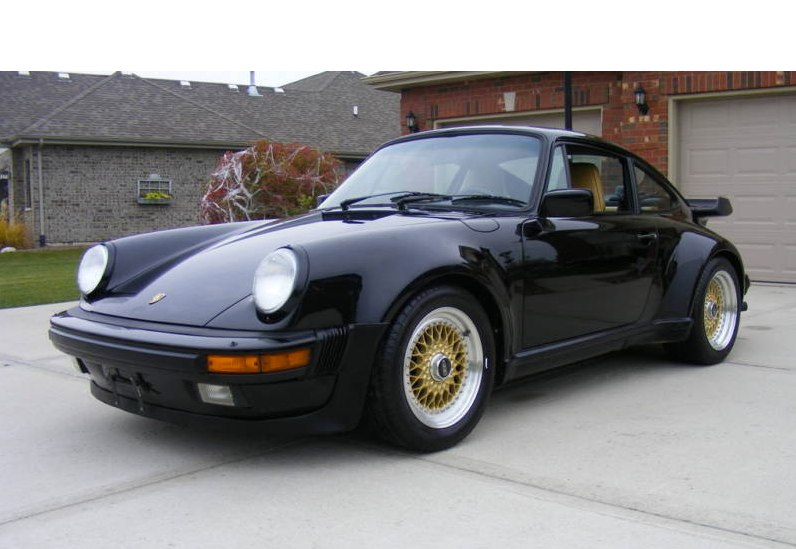 Today is a 1987 Porsche 911 Turbo deal. It's black with tan interior. Only 71k miles on it and looks to be in great shape based on the pictures. It's got the classic gold BBS spoke wheels and I love the fender flares and whale tail of the late 70's and 80's 911 Turbos. What's more, this car has service records back to 1992 and the current owner has had the car for 14 years. You don't find that too often.
Here's some more details:
SERVICE RECORDS UNTIL 1992, CURRENT OWNER FROM 1996.  CAR STARTS RIGHT UP, IDLES AND DRIVES GREAT.  CLEAN AUTO CHECK.  PICTURES SPEAK FOR THEMSELVES.  THIS IS A VERY NICE CAR.
The car sold on eBay for $22,500. An absolute bargain for a clean car with records. Lots of deals out there if you're looking.