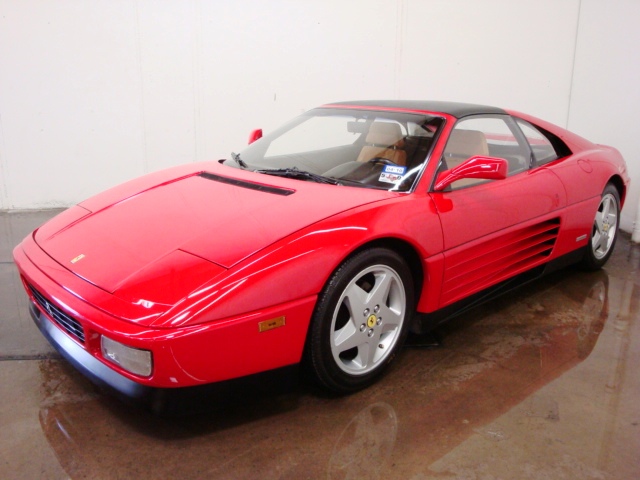 Today's car is a report on a recent sale of 1991 Ferrari 348ts. It went on eBay for just under $33k. That's a heck of a deal on one of the most bang for the buck Ferraris you can own.
The 348 put out 300 hp and put up 0 to 60 mph times in the low 5 second range. These are great cars to own (I owned one for nearly 2 years) and make a great first Ferrari.
About 47k miles on it. Here are some more details from the eBay auction:
THE CONDITION IS ABSOLUTELY MINT!!! The paint and the body are shiny and in great condition. Interior is in Great shape, with almost no wear. Exterior is in good condition. There is on small blemish on the edge of drivers door please refer to the picture. Rims and tires are in great condtion. Everything works AC, CD Player, the vehicle drives and shifts perfect. All suspension is operating as it should. Also there is a small oil leak trips about quarter size in a week. All pictures are recent. The previous owner took excellent care of this Ferrari, and it shows! Tires (front 70%) (back 70%),  non-smoker.
If you've ever thought about a Ferrari, you should keep your eye on the 348. They're great cars to own and a heck of a lot of fun to drive.