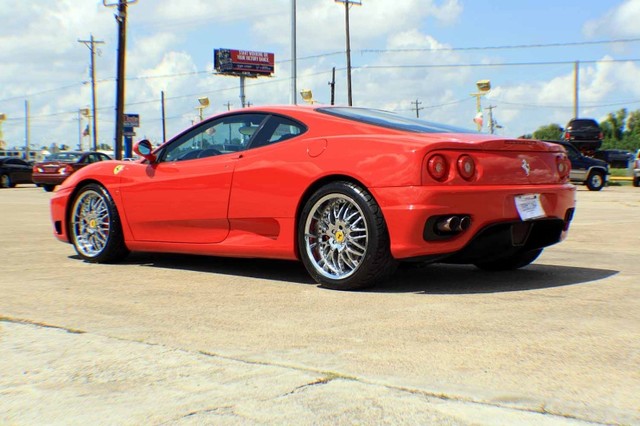 I can't believe how much this particular Ferrari model has come down in price over the last year and a half. When I started really watching prices about two years ago, you couldn't find anything under $100k. Now they're going for $80k all day long.
This particular 2000 Ferrari 360 Modena I first saw on eBay, then saw it again on the dealer's site in Texas. Red with black interior and only 21k miles. Here's some of the details:
A rare euro model Ferrari F360 Modena… This is from the owners personal collection and a beauty she is… Upgraded 19″ wheels, custom alpine stereo with subwoofer behind the passenger seat tubi exhaust this Italian mistress is amazing…
Sure it's a Euro spec model, but at that price, who cares?! As long as it has legit paperwork for the conversion to U.S. standards. Crazy they're offering it at only $59,850. I bet you could offer $55k, maybe even less and take this bad boy home.
Here's a link to the eBay auction: Ferrari 360 Modena
.