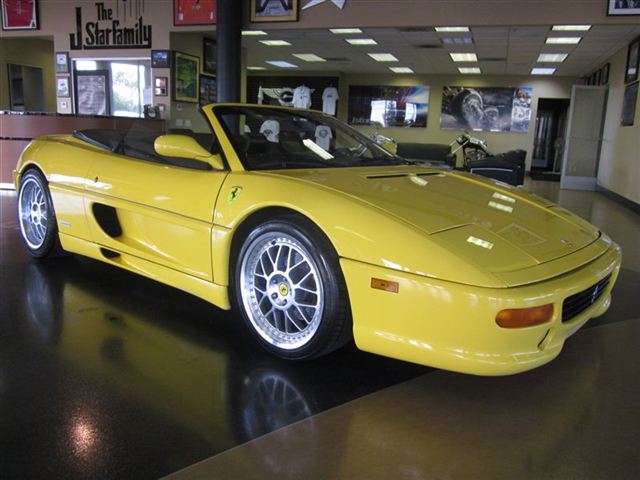 This bargain Ferrari may as well be straight out of the movie, The Rock. Nicholas Cage goes screaming down the streets of San Francisco in a beauty just like this one. A great chase scene.
Today's bargain Ferrari is a Ferrari 355 Spyder F1 in yellow. Black interior. It's a 1999 vintage and has just over 31k miles on it. This is a gorgeous car and looks to be complete. You'd want to check on the last major service.
No real auction description, but a bunch more pictures if you're interested at the link below.
Current price is $29,995, but the reserve has not yet been met. Buy It Now is $49,880. A great deal since it's tough to come by a 355 for under $50k.
Here's a link to the auction page: Bargain Ferrari 355 Spyder
.