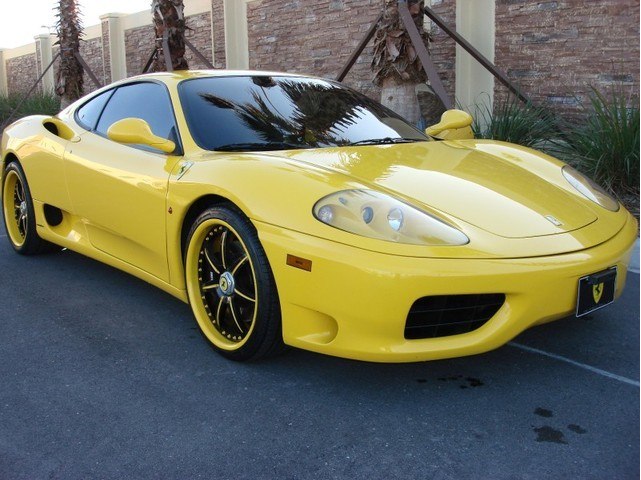 At first I was a bit on the fence about the color of this Ferrari 360, but it's growing on me. This is a heck of a car for a great price. It's a 2000 Ferrari 360 Modena F1. Yellow with black interior. Also has custom wheels. Looks to be a clean title and just over 32k miles.
Here are some more details from the auction:
Here is my Ferrari 360 i am selling the car honestly because i never drive it and am on the go all the time & can never take time to drive and enjoy the car. The car runs, sounds and drives fantastic the clutch was serviced about 27k miles and i have the records showing so. It has a chrome motor compartment, radar front & back, sound system with cd player custom black and yellow wheels and full Tubi exhaust system.  Also the car has been in a minor accident, someone backed into the car and messed up the bumper a little it was totally fixed and the car is like new, clean title and all!!!
Current bid is just $50,100. Buy It Now is only $61,500. A great price for a lot of car.
Here's a link to the auction page for more pictures and details: Ferrari 360 F1 Yellow
.