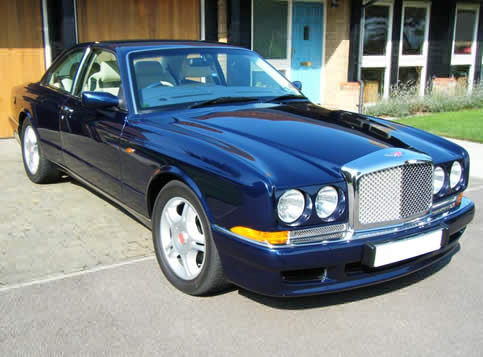 The New York Times recently reported some of the bizarre "clunkers" people turned in as part of the Cash For Clunkers program that ran this summer. My personal fear was that various Porsche models were going to be part of the program (which Porsche 944s were unfortunately). The craziest of the cars mentioned was a 1997 Bentley Continental R that sold new for $250,000. It's owner turned it in for a $3,500 or $4,500 credit!
The question on everyone's mind is was the car REALLY only worth $4,500? One Bentley enthusiast mentioned the seats alone would be worth more that. Crazy that the dealer didn't just buy it outright from the seller.
Other cars on the exotic or desirable list that got the crunch were:
1997 Aston Martin DB7 Volante
1988 Aurora Cars Ltd. (Shelby cobra replica)
1992 BMW 850i
1987 Buick GNX 1987
1987 Excalibur Autos Phaeton
1990 Laforza
1985 Maserati Quattroporte
1999 Mercedes C43 AMG
1992 GMC Typhoon
2006 Roush Stage 3 F-150
Some great exotics on that list. Sad to see them go.