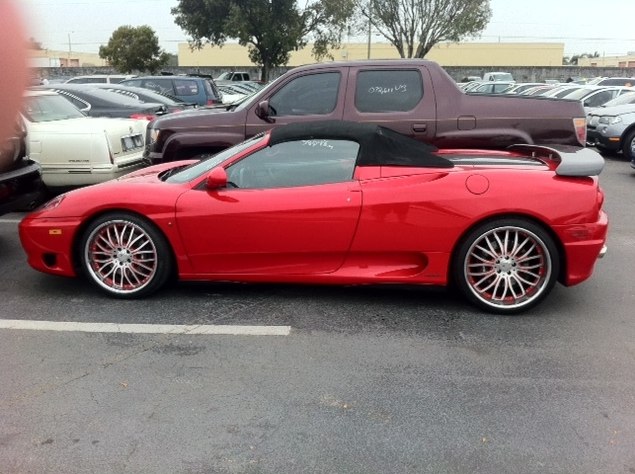 I've got a few Ferrari 360's lined up for the next couple of days. I just can't get over how cheap these are starting to get. I want a Ferrari 360 to be my next Ferrari.
This is a 1991 Ferrari 360 Spyder. Red with black interior. Not sure of the condition of the car. Just over 38k miles. Here's some more info from the auction description:
STUNNING……..01 FERRARI SYPDER CONVERTIBLE….IMMACULATE CONDITION…..ONLY 38K MILES….SAVE $$$$ BIG…WE OFFER FREE SHIPPING WITHIN 1000 MILES OF 33405……AFTERMARKET CD PLAYER/2 10'S IN REAR…….
1 day left on this auction. It's got a Buy It Now price of $62,000. Personally, I'd make an offer of $57k or $58k. See what happens.
Here's a link to the auction page: 1991 Ferrari 360 Spyder