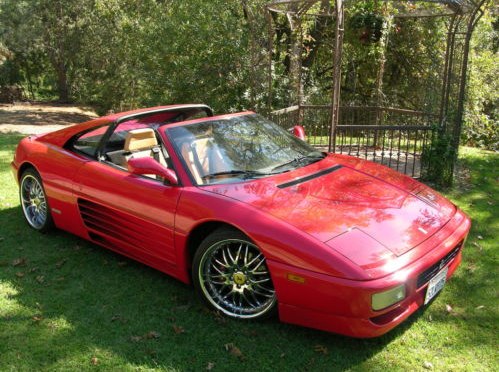 I love the Ferrari 348. It's like a more manageable version of the Ferrari Testarossa with the same great looks of the iconic 80's supercar. I miss my 348 every sunny day we have in the Northwest.
Fortunately there are still great deals to be had on these great cars. This is a perfect example of one. A 1990 Ferrari 348 ts in the classic red with tan interior. Just over 45k miles on the odo and appears to be up to date on service.
Here are a few more details from the auction ad:
Beautiful Ferrari for sale by owner. Starts easy, runs like new. NO FLUID LEAKS. Expensive engine-out service has been performed and documented. No current major service required. Ready to drive anywhere. Climate control, 19″ Challenge rims and new tires, so it rides low, and corners flat. All leather interior, 4-point belts, good paint but not concours quality. Includes factory leather toolbox with tools. All maintenance documents provided, always pampered and garaged, just passed California emissions.
Buy It Now on the auction is $31,000. One heck of a great deal for a Ferrari 348 that's up to date with documented service points.
Check out more pictures at the auction page here: Ferrari 348 Bargain Exotic