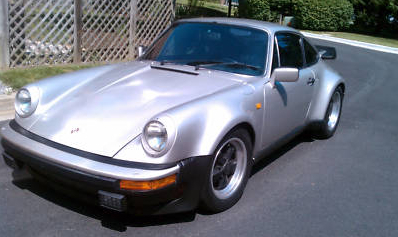 I've always loved these older Porsche 911 Turbos. They're brutally fast cars with lots of character. Some people hate how they drive with turbo lag and a tail happy personality, but I think it's the essence of the 70's and 80's Porsche 911.
This is a 1983 Porsche 911 Turbo up for auction on eBay. It's got no reserve on it and is currently at just under $9000. That's a heck of a car for under ten grand.
Sounds pretty clean with only 35k miles on it. Silver with black interior. It is a gray market car, but as long as it was federalized properly, that shouldn't pose any issues.
Here's a link to the auction if you're interested: 1983 Porsche 911 930
.