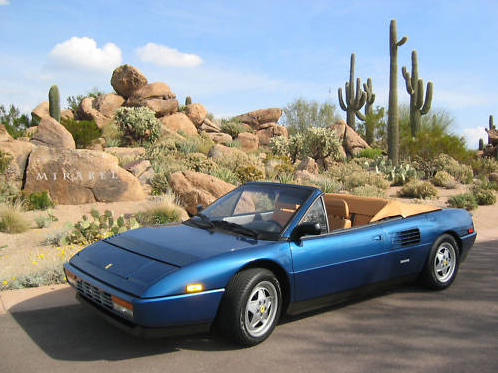 I found this Ferrari Mondial T up for sale on eBay this week. It's a 1993 with some seriously cool options for the Mondial series. Most notably are the 295 hp engine (similar to the Ferrari 348), power steering and the Valeo transmission. The Valeo transmission was a pretty rare option, but desirable.
It's only got 45k miles on it and is a sweet blue color with tan interior.
Last I checked, the car was at $23,100. A heck of a price for what appears to be a very clean Ferrari Mondial T.
You can check out the auction here: 1993 Ferrari Mondial
.