Okay, I know this isn't exactly a bargain, nor is it really an exotic car as we think of it. But these two vehicles are just too unbelievable to not at least throw up a quick post about them.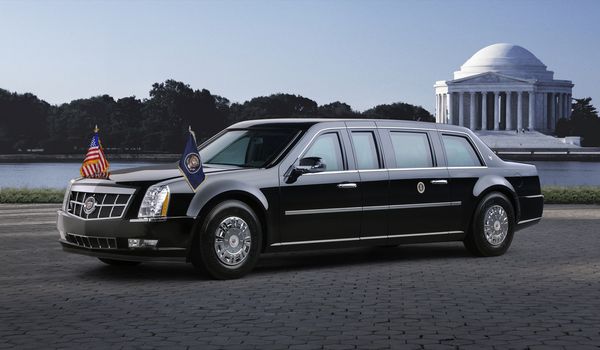 First is the Presidential Limo. It's a heavily customized Cadillac and for 2009 is the first to not carry a specific model name. GM refers to Cadillac One as the 2009 Cadillac Presidential Limousine. Most of the car's details are classified for security reasons, but we do know it has a tall roofline and is completely outfitted with military grade armor 8 inches thick for maximum protection. The wheels are also fitted with run flat tires. Dang impressive.
NOW, check out the bad boy that rolls along with Cadillac One:
I have no idea if this is really what's in the suburbans that accompany the Presidential vehicle, but dang! I wanna believe that the leader of one of the most powerful countries in the world rides around with that kind of firepower.