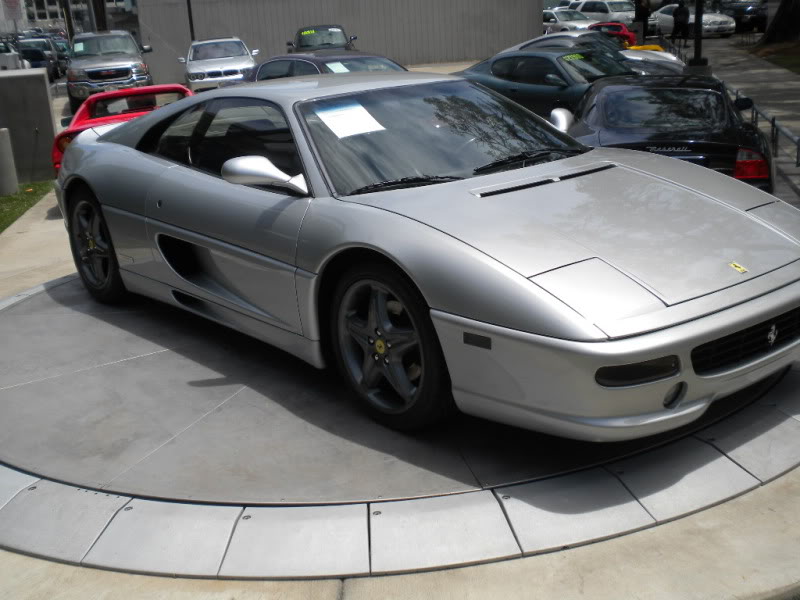 I love the Ferrari 355. One of my favorite Ferrari 355 movie moments is when Nicolas Cage is chasing down Sean Connery in "The Rock". Great scene.
This is a silver 1995 Ferrari 355. It's got 33k miles on it and black leather. Description makes it sound like it's in good condition and up to date on service schedule. Here's more info from the auction description:
I am selling my beautiful Ferrari F355 because I have an F430 and other cars and need to liquidate for another acquisition.  It runs great with excellent body and interior condition.  All sticky parts have been replaced and look like new.  New factory manifolds and clutch were replaced around 30K miles.  Minor accident with prior owner, but other than a few minor cosmetic scratches, there is no body damage.   All service records with local Ferrari mechanic and full inspection done by local dealer.
Here's both a benefit and a drawback. The car is located in Hawaii. Sure you'll have to ship it, but you may be able to pick it up for less money since the market for the car in Hawaii will likely be softer.
No reserve on the auction and it's at $35,500 last time I checked. A great step into a modern day Ferrari at a great price.