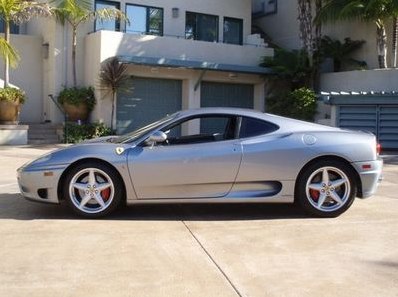 I can't believe how much these are coming down. Today is a 1999 Ferrari 360 Titanium. It's got just over 28k miles on the odometer and is a great looking silver with black interior. Really nice looking car.
Not much info on it, but it's at $64,000. Be a great deal if you could get it for $60k or even under.
Here's a link to the eBay auction page if you're interested: 1999 Ferrari 360 Titanium
.