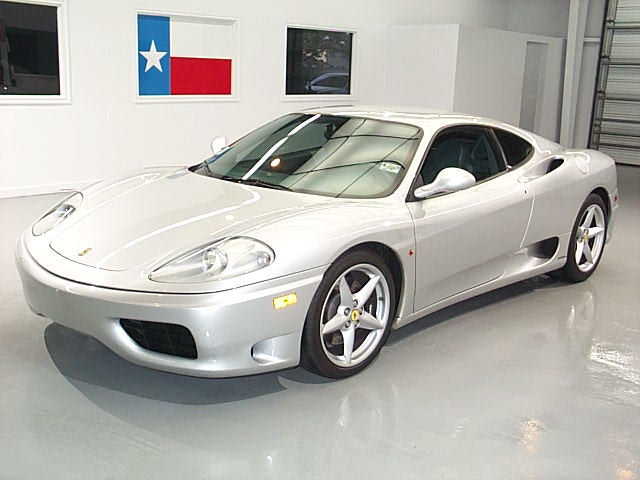 This looks to be one sweet Ferrari 360 Modena F1 in silver with black interior. A gorgeous car with 400 ponies to jet you around. This 2001 exotic has under 20k miles on it and appears to be up to date on service.
Here are some details from the auction:
2001 Ferrari 360 Modena F1 2dr Coupe (3.6L 8cyl 6A) with Argento Exterior, Green Interior.  Loaded with 3.6L V8 2-DOHC 40V Engine, 6-Speed F1 Paddle-Shift Automatic Transmission, Premium Leather Seats, Power Driver Seat, Power Passenger Seat, Removable Roof Panel, Leather Steering Wheel Trim, Premium Audio System, Air Conditioning, Power Windows, Power Door Locks, Power Exterior Mirrors, Xenon High Intensity Discharge Lights, 18 Inch Wheels and more.
Current auction price is at $62,500 with a Buy It Now of $69,780. Anything in the mid-$60's would be a great price on this car.
Here's a link to the auction page where you can see it with more pics: Ferrari 360 Modena F1
.