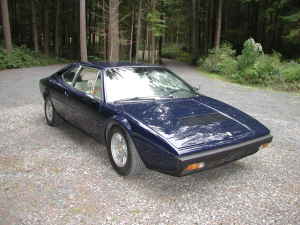 Listed on Craigslist with the following description:
1976 Ferrari Dino 308GT4, Great Condition.$18,500 49K original miles, New paint, New interior, Azure blue, cream intertior. Original motor.
Another great deal on a Ferrari for UNDER $20k! When I saw this car on Craigslist today I couldn't believe it. The Dino 308 is considered by most as the best handling of the 308 series Ferraris. The slightly longer wheelbase gives it a better ride. The pictures really don't do this car justice. Here's a picture of the interior: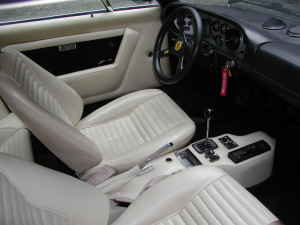 Looks like the dream of owning a Ferrari just got closer for someone.