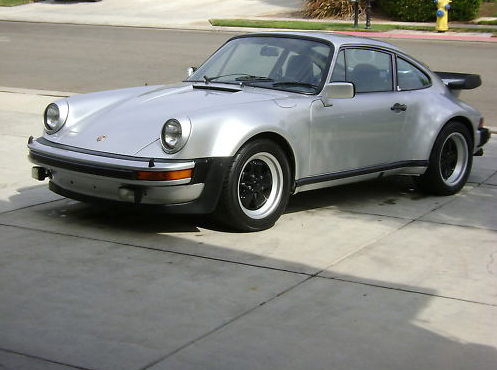 The auction for this car just ended, but I find many car auctions like this fall through. Would definitely be a deal, even at the winning bid price.
This is a 1979 Porsche 930, later known as a 911 Turbo. It represents the best of the first years of the 911 Turbo series. This was the last year the U.S. saw the 911 Turbo until 1986. This is a silver car with black interior. Here are some details from the auction page:
This is a beautiful example of an icon in the automotive world.  Starts easily and runs great.  All original except for the Blaupunkt CD player and speakers. Paint and body is virtually flawless.  Needs a carpet kit and AC service.   I am hesitant to sell this car, but since I rarely drive it, I feel it is time for someone else to enjoy it.

This car has documentation showing it spent most of its life in storage in Arizona until I brought it to Sun Valley, Idaho last fall.
Selling price: $23,766.