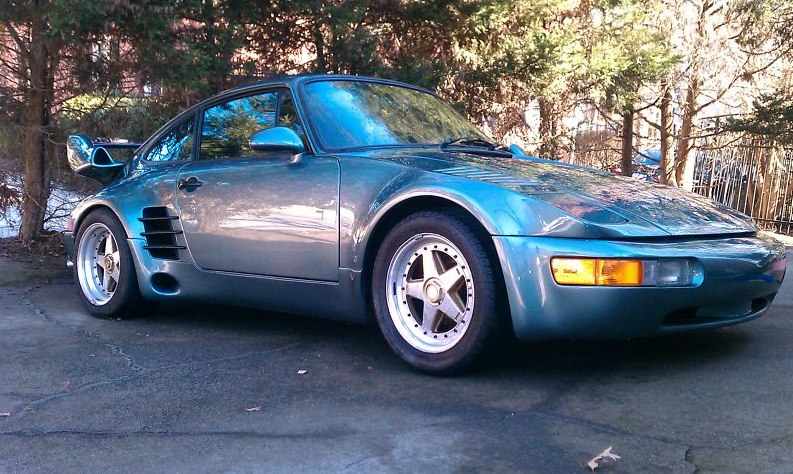 This Porsche 911 Turbo slantnose came up on eBay a few days ago. It's a heck of a bargain, although it does need a little work. It's a 1987 with 88,706 miles on it. Not a bad blue color, although the interior is also blue…not my favorite.
There's some damage to the driver rear quarter panel, and it sounds like it hasn't been run much in the last few years. It may take a little work to get going, but you would have a great deal for potentially a great price.
Current bid price is just $16,400. It's got less than a day left.
Here's a link to the auction page if you want to check out more pictures: Porsche 911 Turbo Slantnose
.