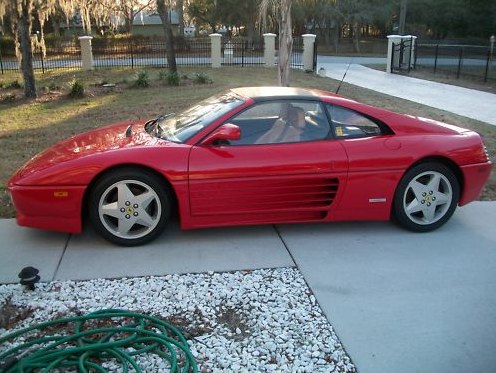 I love the Ferrari 348 ts. I owned one for a year and a half. Was a heck of a great car. Today's bargain is a killer deal.
This is a 1989 Ferrari 348 ts in red with tan leather. It's got just over 52k miles on it. Here are some more details from the auction description:
I know these cars and knew immediately when I found it, that it was the only one I've looked at without major bolster wear, seat redyes, sticky plastic, oil leaks, slow windows, paintwork etc etc, that this one was special and has none of these issues!. The car is a very, very nice driver, very, very nice cosmetics with absolutely zero known mechanical defects of any kind, and everything works.
This is a heck of a bargain at under $30k. Current auction price is $22,100. Buy It Now price is $29,500.
Check out the car at the eBay auction page here:Ferrari 348 Bargain
.