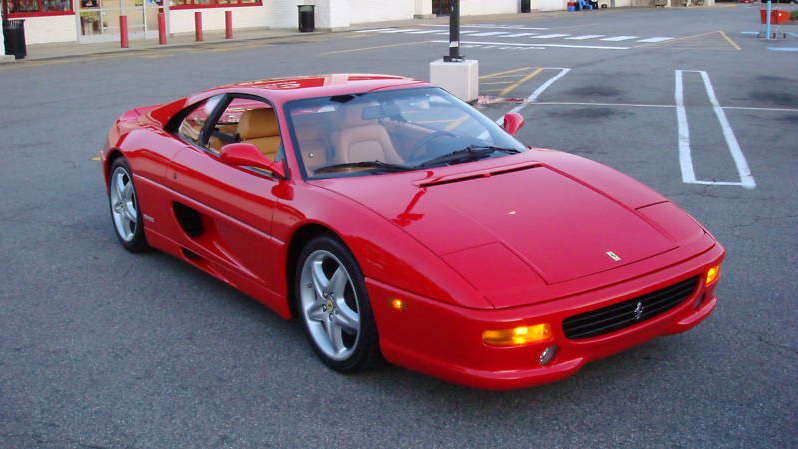 Here's another amazing deal on a modern Ferrari. This time it's a 1999 Ferrari 355 GTB with less than 20k miles on the odometer. It's red with tan interior (THE color for a Ferrari in my opinion) and has some nice extras. Sounds like it's been well taken care of too.
Here are some more details:
This 1999 Ferrari 355 GTB has the amazing F-1 transmission. This is the best of both worlds. On open roads you can use the paddle-shift or if you get stuck in traffic of are just tired – you can push a button and the car instantly becomes a fully automatic car and your hands are free.

This car has… No smells or odors (smells new). No. Leaks. No. Squeaks. No smoke. No rattles. No weird sounds anywhere. The paint looks 10-feet-deep and has not a scratch anywhere. The paint is all original and mint. This car never saw the rain or snow and is only driven on picturesque days. The car shifts flawlessly in Auto and F-1 paddle-manual. No loose gears. This final-year 355GTB is just an utterly-gorgeous specimen that's showroom perfect exterior is matched with a perfectly clean interior. I just cleaned it myself. This car also comes with 1. Ferrari's 355 car cover. 2. A large Ferrari Tool Set with spare light bulbs and more. 3. 10-Disc CD Player (of course it's the original Ferrari branded system) 4. All books. 5. 2 Key sets. 6. And some misc Ferrari items like their flashlight.