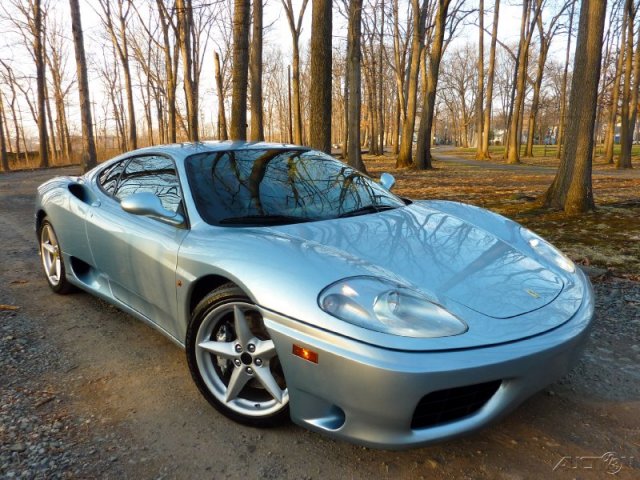 I was just talking with someone a couple of days ago about how far down the prices on good used Ferrari 360s have come over the past year to year and a half. It still baffles me. These are great cars, very reliable when you purchase one that's been taken care of, and great fun. They still look like a million bucks.
Here's a 2001 Ferrari 360 Modena Coupe bargain that is up on eBay. It's a light blue with blue leather interior. Looks very nice and would be a standout color among the red and yellow Ferraris "everyone else" has. The picture looks like a scene from The Village.
No description on the page, just lots of pictures. It's got just under 30k miles on it.
Buy It Now is set at $68,900. I doubt it will sell at that.  There's a good chance it'll be relisted for less, or you could always call the dealer and offer less. I'd love to be in this car for $63k or $64k.
Here's a link to the auction page: Ferrari 360 Modena Coupe Bargain
.