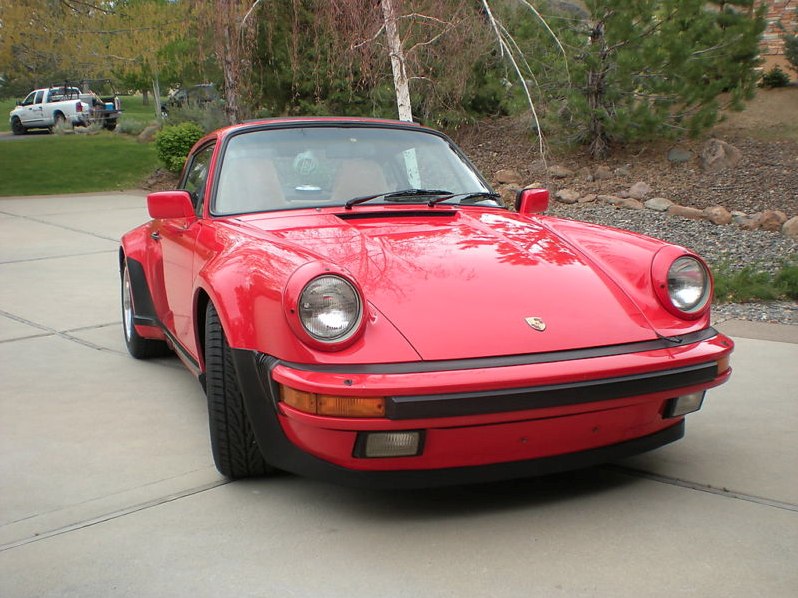 One of my dream cars is a late 70's or mid to late 80's Porsche 911 Turbo or Porsche 930. Guards Red would be my color of choice.
This is a gorgeous 1986 Porsche 911 Turbo and is offered at a great price. It's the first year the 911 Turbo was offered in the U.S. after a 5 year hiatus. It's Guards Red exterior with a tan interior. Looks to be in decent shape with under 100k miles on it. Would likely be a great car to drive and enjoy.
Here are some more details from the auction page:
This car runs great and has 92K original miles. Everything works and it just had a full service done. It's Red with tan interior and extras include Momo steering wheel (original wheel comes with the car), polished Fuchs rims, new sheepskin seatcovers, factory air & Sunroof and a Premier CD FM/AM stereo with TCM 4004 MTX 400 watt amp and Rockford Posgate speakers. The paint is great with a couple very small rock dings on the front left quarter panel. This car has serious power and is very fun to drive. The 930 is a milestone in racing history and has won more races, in it's class, than any other car.
It's got just over 6 days left with a Buy It Now of $28,000. I'd make an offer in the $25k range.
Here is a link to the eBay auction page if you want to read more: Porsche 911 Turbo
.